Partnership
We have been working with foreign customers more then 20 years. Due to the expansion of production capacity, our company is looking for cooperation with new partners and ready to provide services on custom production of wide range of women's clothing.
The company is constantly working with foreign partners from Germany, France and Italy.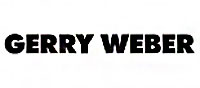 There was a technical re-equipment in the company. We guarantee high quality of products.
Today VORSKLA is a high-tech manufacturer of women's clothing. VORSKLA is a constant modernization of production facilities, it is set of implemented projects of social development of the team.
VORSKLA's products offer a great variety of models and high quality production. Our company is positive about new technologies and always improves and develops its skills. We do not stop and have high demands to ourselves, focusing on the best national and international experience. We use the latest technologies and constantly introducing the latest equipment.
The skillful combination of modern and advanced technologies, the newest equipment, as well as high quality, reliability and flexible prices allow the company to stay competitive on the market of women's clothing. Comfortably-equipped, spacious and bright workshops of the factory enable comfortable work for all sewing masters. Experienced staff, high-quality technology and affordable prices are the keys to a fruitful and successful cooperation.